Not every kitchen setup is the same, therefore
not every unit manufactured is the same.
Courtesy SEFA Marketing Department 
Continental Refrigerator
 prides itself in delivering 
FLEX
ible Refrigeration Equipment Solutions
 designed specifically for the commercial foodservice industry. Whether it's kitchen ambient, workflow issues, limited space or storage challenges, their products are packed with FLEXible options that provide "real" operator benefits out of the box. This FLEXibility enables you to strategically modify standard models in a way that meets the needs of your kitchen.
These
Sandwich Units
offer a host of FLEXible modifications that can improve your operation—ranging from overshelves, to front-breathing, to recessed crumb pans. Choose from three different configurations: Standard Top, Cutting Top, or Mighty Top. Standard Top and Cutting Top models accommodate two rows of 1/6-size recessed pans. The Standard Top comes with a 12″ cutting board; however, the Cutting Top models features a 19″ cutting board. Mighty Top models provide a third row of pans and come with an 8″ cutting board.
Model SW60N16-FB
Standard Top
Front Breathing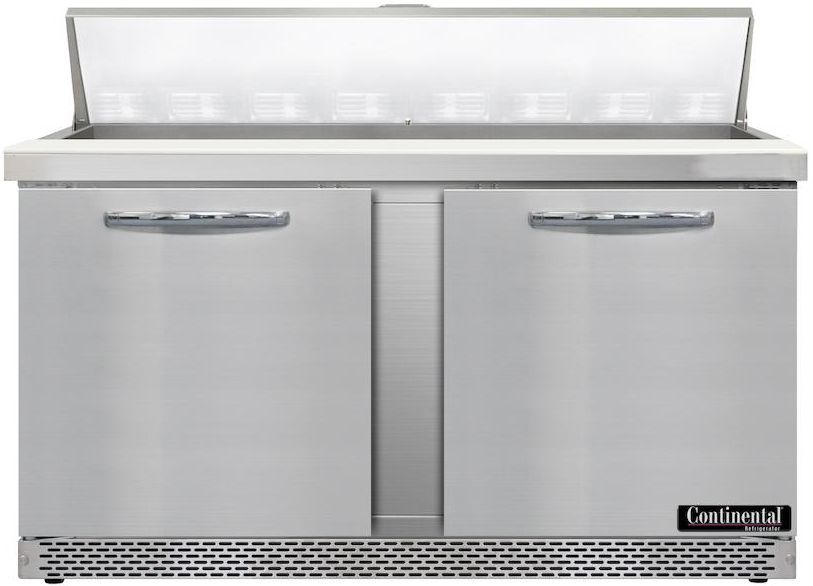 Model D60N16C-D
Cutting Top with 
Adjustable Legs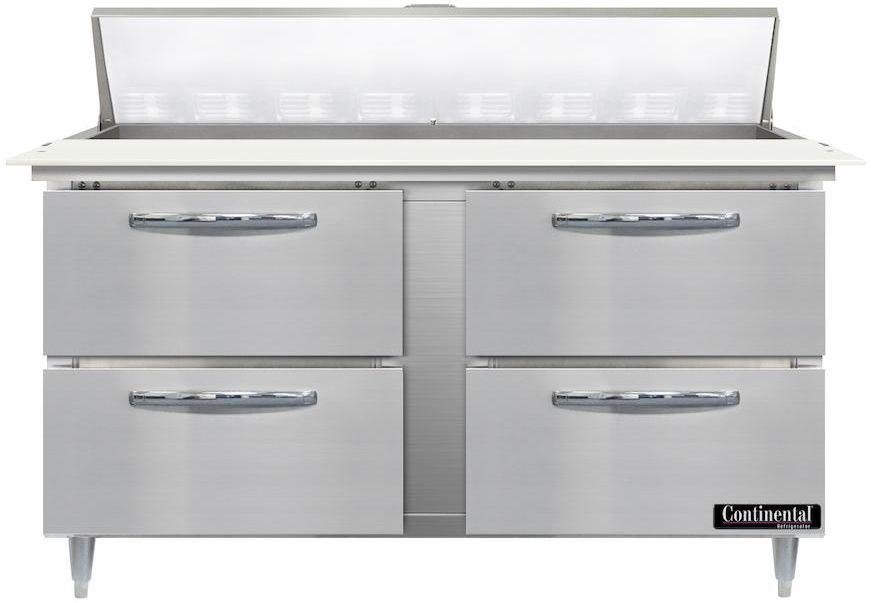 Model SW60-24M
Mighty Top w/ Options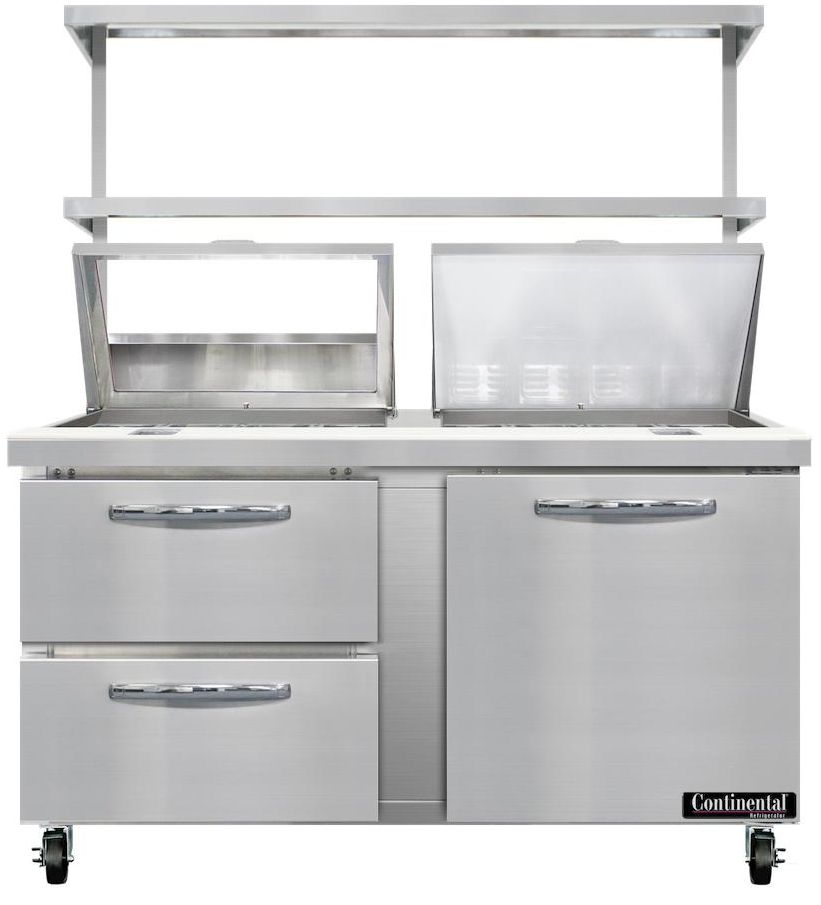 With sizes ranging from 27″ to 72″, deciding on the proper size of your prep equipment is essential, as you need to consider the workflow of your prep area and how many ingredients you use to prepare your food. If you have a large variety of condiments, having an additional third row of pans in the top makes the Mighty Top models the perfect choice for keeping those ingredients close at hand.