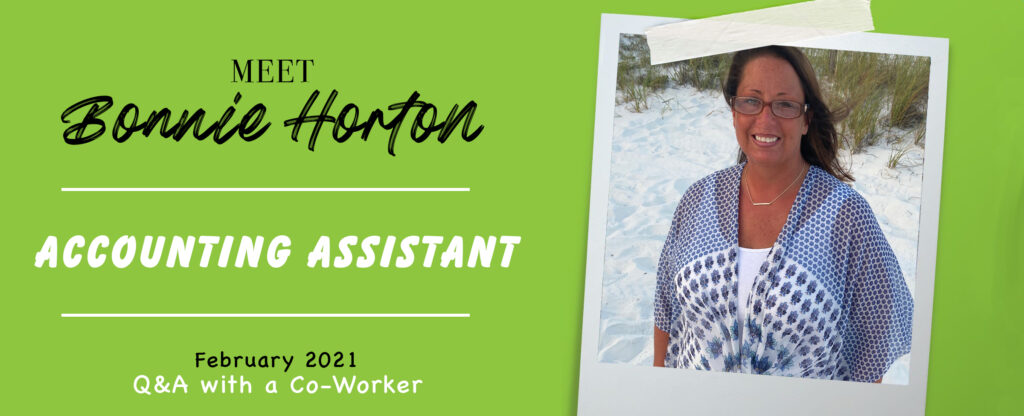 LITTLE ROCK, Ark. – Here at Supreme Fixture Company, Inc., we highlight our employees through a monthly question & answer segment to learn more about them. This month, our question & answer guest is Bonnie Horton. Bonnie serves as the Accounting Assistant.
---
What are you most thankful for?
A: "I'm most thankful for my girls; they keep me going every day and for God for waking me up each day. I'm also thankful for Sonic Dr. Pepper which gets me through each day and my friends and a good job here at Supreme Fixture."
Before you kick the bucket, what would you like to do? 
A: "I have several things that I would like to do before I die. I'd like to travel the world more. I would also like to take a helicopter ride into the Grand Canyon."
What are you looking forward to the most about working with the company?
A: "I am eager to learn more about the commercial kitchen equipment and supply business so I can add to the overall growth of the Supreme Fixture Family."
Outside of work, what do you enjoy?
A: "I enjoy hanging out with my girls, sports/NASCAR racing, concerts, and traveling to the beach."