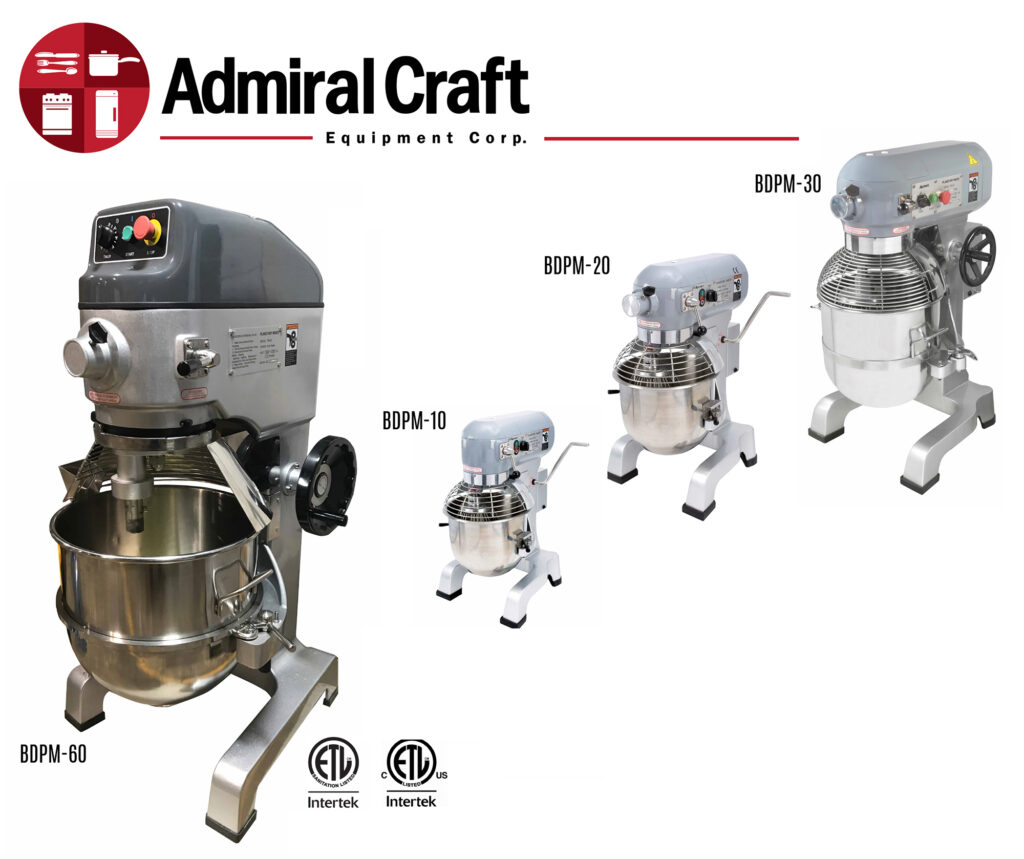 Courtesy SEFA Marketing Department
Foodservice operators know that making prep work easier and faster can make all the difference in the world. Admiral Craft Black Diamond planetary mixers step up for the challenge and help operators make it happen. Available in 10-, 20-, 30-, and 60-quart capacities, these gear driven, commercial mixers are perfect for any small bakery, restaurant, deli, and more.
If you're looking for a mixer that will keep up with your demands, this is it. Its heavy-duty construction and powerful motor will easily handle all your mixing tasks by delivering a consistent mixing speed regardless of the amount of product in the bowl. Three fixed speeds and its direct drive 100% gear-driven transmission make these mixers workhorses that produce results. Ships complete with a stainless steel mixing bowl, wire whisk, dough hook, and flat beater attachments.
2021 is a great year to mix it up and lighten your manual prep workload. You might want to consider putting Admiral Craft Planetary Mixers to work for you.
Contact Supreme Fixture today to get more information about these incredible Admiral Craft Planetary Mixers. Give us a call at 501-455-2552 or click this link and a member of the #SupremeTeam will be in touch with you soon.